Public's Help No Longer Needed On Murphys Hit-And-Run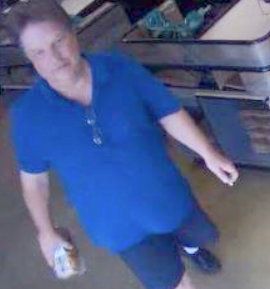 Man wanted for questioning for hit and run in Muprhys

View Photos
Murphys, CA – The San Andreas Unit of the CHP has ended its search for the man pictured in the image box as he contacted them, but that doesn't mean the case is closed.
As reported here last week, investigators were looking for the suspect in connection to a hit-and-run at the Sierra Hills Market parking lot on Highway 4 in Murphys. Security video footage showed the man driving white Nissan Murano backing into the rear of an unoccupied SUV and then taking off. The CHP had hoped the suspect was from the Mother Lode and not the Bay Area so someone might recognize the man.
They got their wish, according to CHP spokesperson Toby Butzer, as the man is a 60-year-old Arnold man, but instead of someone identifying him he turned himself in by calling detectives that evening. Butzler relays that his name is not being released as it is an active investigation.
The man has been questioned, according to Butzler, who indicates that he could still face misdemeanor charges.