Democrats: A Decade After The Great Recession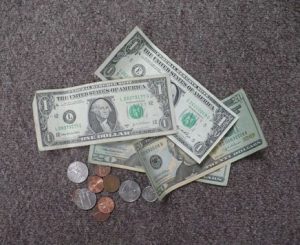 Currency

View Photos
During the Democratic Weekly Address, Representative Dan Kildee (D-MI) discussed infrastructure a decade after the Great Recession and said that may cities and towns still have vacant, empty buildings.
Kildee was Tuesday's KVML "Newsmaker of the Day". Here are his words:
"Hi, I'm Congressman Dan Kildee, and I'm proud to represent Michigan's Fifth District.
Most of you know the story of Flint's water crisis. State officials, obsessed with austerity, switched the city's water to the Flint River to save money. They also failed to treat the city's water properly, leading to corrosive water leeching high levels of lead into the homes of 100,000 residents. Flint families knew there was something wrong, but state officials dismissed them, telling them to just 'relax.'
Flint is my hometown. I grew up and raised my kids in Flint. So, it breaks my heart to see what happened to my hometown, not just because of what it has done to the people, but because it was an entirely avoidable crisis.
I appreciate my colleagues who have come to Flint to visit with families, and I'm grateful that Congress passed much-needed aid to remove those lead pipes and expand health care for families exposed to lead.
This week, House Democrats joined me in Flint to sit down with families and see the progress being made to replace lead pipes with the funds from Congress. While the Flint water crisis has faded from the national headlines, this visit is a reminder that the crisis is not over.
Flint is still recovering. Still, today, families do not trust their water and depend on filters and bottled water. This is completely unacceptable – in the richest country in the world, clean drinking water should be a basic human right.
Flint families are strong, and we will get through this crisis. But what happened to Flint is a wake-up call. What happened to Flint is not some anomaly, it's a warning.
Dozens of communities in America – from Buffalo, New York to Aberdeen, Washington – face great challenges. A decade after the Great Recession, many of America's cities and towns have not recovered and face population loss, cuts to basic services like police and fire, and have vacant, empty buildings. Just one mistake away from what happened to Flint.
Cities and towns across America have been left behind by the Republican-led Congress. Just this week, House Republicans voted to cut $300 million for repairs to water systems. Republicans have failed to take up any meaningful legislation to rebuild America's aging infrastructure.
Americans drive on crumbling roads and bridges. Instead of having cutting-edge schools, millions of students are in buildings that are unsafe and outdated. In the twenty-first century, we still have American families without access to high-speed internet. We have many communities that have unsafe drinking water, not getting help from the federal government to replace those dangerous water systems.
Instead of offering a plan to address these challenges, Republicans pushed through a tax plan that benefits the richest Americans and the biggest corporations – 83 percent of all of the benefits going to the top 1 percent of Americans. Big corporations have announced over $400 billion in stock buybacks, overwhelmingly benefitting executives and wealthy shareholders. And meanwhile, working families struggle to get ahead and communities like Flint still can't trust their drinking water.
Democrats are offering A Better Deal.
We have a bold plan to rebuild America's infrastructure, with $1 trillion to rebuild crumbling roads, bridges and water systems across America. Our plan puts Americans to work, creating 16 million good-paying jobs, that can support a family. Putting Americans back to work rebuilding our infrastructure, makes us more competitive in the global economy and unleashes opportunity all across this country.
What happened in Flint is inexcusable. But the hard truth is, it's not an isolated event.
We have to get serious about improving America's infrastructure and making investments in communities like Flint so that a similar crisis does not happen anywhere else.
We can do better."
The "Newsmaker of the Day" is heard every weekday morning at 6:45, 7:45 and 8:45 on AM 1450 and FM 102.7 KVML.