Off-road Racer Suffers Major Injuries During On Street Crash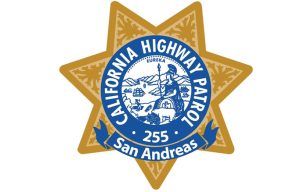 CHP San Andreas Unit logo

View Photos
San Andreas, CA –- An SUV versus motorcycle collision in Calaveras County sent a local man who was not wearing a helmet to a trauma center with major injuries.
According to CHP San Andreas Unit, just after one o'clock Saturday afternoon in the Wilseyville area, 20-year-old Jordan Hays of Mountain Ranch was riding a 2006 Honda YFZ250F off-road racer east on Stanley Road, east of Rabbits Foot Road. Traveling at an unknown speed, officials say he crossed over double solid yellow lines, riding directly into the path of a 1994 Ford Explorer driven by 68-year-old Francis Leschinsky, also of Mountain Ranch.
The force of the head-on collision caused Hays to eject from the bike. An air ambulance subsequently transported him to Modesto Memorial Hospital. The CHP states that alcohol and/or drugs are not a contributing factor in the incident.