Victim Named In Fatal Crash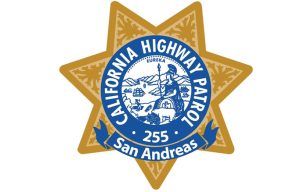 CHP San Andreas Unit logo

View Photos
San Andreas, CA – The Calaveras County Coroner's Office has released the name of an elderly San Andreas man that died in a crash Thursday afternoon now that his family has been notified.
He is 73-year-old Samuel Perry. Although an autopsy has not yet been performed, coroner officials say they have ruled out drugs or alcohol playing a role in the crash. Instead, they point to a medical emergency behind the wheel. However, they will not be able to give the official cause of death until the autopsy is complete.
As reported here yesterday, the solo-vehicle accident occurred on Russell Road west of Market Street in San Andreas just after 1 p.m. when Perry lost control of his pickup and went off the roadway hitting several objects including a concrete column. Emergency crews attempted CPR but he died at the scene.
The coroner did not know exactly when the autopsy would be performed on Perry.