Trump Administration Proposes Changes To Endangered Species Act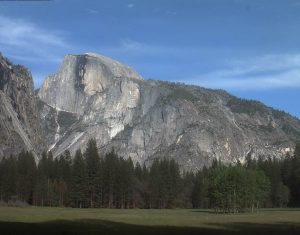 Half Dome In Yosemite

View Photos
Federal government leaders would like to scale back and streamline the process of protecting endangered species.
The US Interior and Commerce departments released details on a plan they say will advance conservation by simplifying the Endangered Species Act. The Associated Press reports the changes include placing limits on habitat protections, ending automatic protections for threatened plants and animals and streamlining inter-agency consultations when federal government actions could jeopardize a species.
The Trump administration is hoping the changes will be approved by the end of the year. Many conservation groups and wildlife advocates are voicing out against the plan, arguing that it will speed up extinctions. It is setting up to be one of the latest debates regarding public lands. Federal leaders would also like to know more about the economic impacts of potential designations. Within the coming days the revisions will be published in the Federal Register, and that will be followed by a 60 day public comment period.