Greg Kihn Ready To Perform Sunday At Westside Pavilion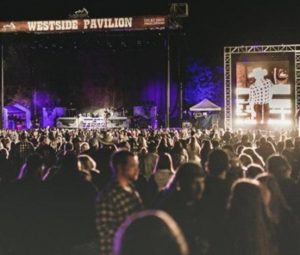 Westside Pavilion Concert Image

View Photos
Northern California resident Greg Kihn was once called Rock's true Renaissance Man.
Kihn was Thursday's KVML "Newsmaker of the Day".
His career stretches from the dawn of punk and indie rock to the discos of the 80's to the glory days of MTV. As a pioneer with the legendary Beserkley Records, he helped write the book on revolutionary west coast rock and roll.
The Walnut Creek, CA resident has toured the world, had hit records, appeared on Saturday Night Live and American Bandstand, opened for the Rolling Stones, jammed with Bruce Springsteen, won the ASCAP and Midem Awards for his worldwide #1 hit JEOPARDY and THE BREAKUP SONG, was parodied by Weird Al Yankovic, lived the rock star lifestyle to the hilt, won and lost several fortunes, and lived to tell about it.
This Sunday July 15th, Kihn will be a part of the "Best in Show" lineup which also includes Rick Springfield, Loverboy and Tommy Tutone. They will all perform at the Westside Pavilion in Tuolumne City. Gates open at 5 PM. The show starts at 6 PM.
"I'm looking forward to this show" said Kihn. "I love performing and meeting my friends."
This Sunday, Kihn will be performing with half of Sammy Hagar's Cabo Wabo band. "I already have his drummer. Our regular bassist couldn't make this gig, so we called Mona from Sammy Hagar's band. She agreed to play Tuolumne, learned the songs and she is ready to go. My son Ry is also part of my four member band."
Kihn has true appreciation for once again being a part of the music industry.
"I disappeared for almost twenty years. I was a morning disc jockey on a bay area radio station. I loved that job but it took me away from making music. Today, I love everything about this business… being on the road, hanging out with other artists, meeting my fans, soundchecks. It's all a wonderful privilege."
Kihn's first album in twenty-one years has been released and will be available at the concert. It is called, "ReKIHNdled". Kihn also recently retained the rights to all his old recordings and is currently re-releasing his entire catalogue with the original artwork.
For ticket and show information, log on to www.blackoakcasino.com. For more on Greg Kihn, log on to www.gregkihn.com
The "Newsmaker of the Day" is heard every weekday morning at 6:45, 7:45 and 8:45 on AM 1450 and FM 102.7 KVML.