New Details On Deadly Law Enforcement Involved Shooting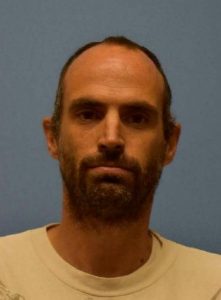 John James Corrigan booking photo

View Photos
San Andreas, CA– Calaveras County Sheriff officials have released new information regarding last Thursday's law enforcement involved shooting death of 38-year old John James Corrigan in Mountain Ranch.
Corrigan, who was brandishing what looked like a black rifle with a laser sight, but was actually a automatic air rifle capable of shooting multiple rounds of metal projectiles, was shot at by three law enforcement officers, as earlier reported here.  Sheriff's officials now reveal that a total of twelve shots were fired by two Calaveras County Sheriff's Deputies and one CHP Officer. Corrigan was struck three times; once in the arm and twice in the back near the lower right side and middle. Investigators are still awaiting toxicology results taken during Corrigan's autopsy.
Sheriff's officials detail that the shots were fired after Corrigan pointed the weapon and its red laser dot at law enforcement and then turned the gun towards a residence on Mountain Ranch Road. It was then that the officers fired their weapons out of concerns for the safety of anyone possibly inside the home as well as motorists driving by, according to sheriff's officials.
Detectives also revealed that as part of the investigation Corrigan's Mountain Ranch Road residence was searched. A firearm and a controlled substance were seized from the home. The multi-agency investigation remains ongoing.