Attempted Block Of Contentious State Immigration Laws Rejected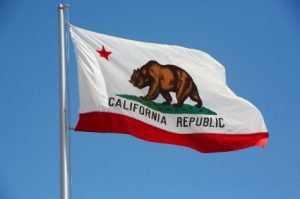 California Flag

View Photos
Sacramento, CA — Governor Jerry Brown is applauding a federal judge in Sacramento for rejecting a Trump administration request to block two California laws that protect illegal immigrants.
Judge John Mendez made that ruling Thursday, but put a third California sanctuary law on hold. In his decision, Judge Mendez wrote that "piecemeal" court decisions were not a long-term solution to the nation's heated immigration debate. He made an unusual plea urging Congress and the President to set aside partisan differences on immigration to reach a deal.
Governor Brown stated, "I agree with Judge Mendez that piecemeal judicial decisions won't solve the nation's immigration challenges. Only Congress can chart the path forward by rising above mindless, partisan divisions and working together to solve this problem, not exacerbate it."
While California officials say their policies promote trust between immigrant communities and law enforcement, the administration argues it allows dangerous criminals to stay on the street. In March, the U.S. government sued the state arguing that the U.S. Constitution gives the federal government pre-eminent power to regulate immigration, and accused California of obstructing immigration enforcement efforts. During a June hearing, Mendez acknowledged that he was not convinced California intended to interfere with federal immigration enforcement.
State Attorney General Xavier Becerra asserts the ruling upholds that the U.S. Constitution gives California the power to decide how to protect its public safety and general welfare.