Health Officials Share Vacay Rentals 'Side Effect' Concern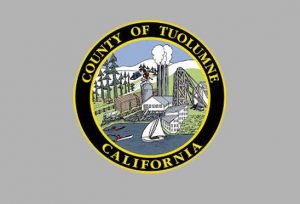 Tuolumne County Government

View Photos
Sonora, CA — Literally, flush with success, Mother Lode vacation rental programs are contributing to a trend of failing septic systems that have local environmental health officials worried.
While Tuolumne County Community Resource Agency officials are quick to preface their concerns by saying they support tourism and the advent of technology that allows homeowners to easily rent their properties through management companies, ads and online portals like airbnb, Director of Environmental Health Rob Kostlivy warns that he is seeing septic problems on the rise that can be averted.
As an example he points to a two bedroom cabin in Twain Harte on a septic system designed to accommodate 300 gallons of sewage per day (gpd). While owners may know and live by the limits of that system, troubles can arise if they do not share that information.
In fact, he says, "What we are seeing is vacationers packing the rental with multiple families and friends and when this happens, the water usage can exceed 800 gpd. Couple that with the vacation season and you have created the perfect storm for a failing septic system…a health hazard, costly, and can actually deter future tourists from choosing Tuolumne County."
Troubles With High Costs Attached  
Repairs, according to Kostlivy, can range from $10,000 to $35,000 depending on site constraints. He adds that impacts affect neighbors, who may not be able to fully use their property and possibly choosing to stay indoors due to the health hazard that a surfaced system presents. Too, then there are review websites like Yelp that allow renters to post their stay experiences, which can shed a negative light that reflects back upon local rentals and the area.
"What we would like to see in the future is that these rental homes have literature informing the guests that the wastewater is on a septic system and they should use water sparingly and wisely," he suggests.
Kostlivy likens the scenario of the Twain Harte cabin to what happened in Southern California back in 2000 after a rental home on a septic system was overloaded by vacationers, creating enough of a neighborhood nuisance that helped spur one of the nearby politically active residents into actions that led to AB 885, signed into law in 2000 by Governor Gray Davis.
The bill led to the development of the state's Water Quality Control Policy for Siting, Design, Operation and Maintenance of Onsite Watewater Treatment Systems (OWST Policy) approved by the State Water Resources Control Board in 2012.