McClintock And Morse Share Opposing Views Of Border Separation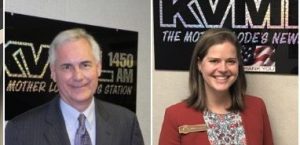 Tom McClintock and Jessica Morse

View Photos
Washington, DC — The Republican incumbent and Democratic challenger in the congressional district four race have very different reactions to President Trump's Executive Order yesterday related to separating adults who are illegally in the country from their children.
Trump's executive order reversed his administration's earlier "zero tolerance" policy and will now allow families to be detained together, moving forward.
Republican Congressman McClintock put out a statement in support of the earlier "zero tolerance policy. He says, "It is a federal crime to cross the border illegally.  If it was not a crime, our borders would be meaningless. When a person commits a crime, they are arrested.  We do not arrest their children.  If their children do not have a relative to care for them, we take them into custody until they do.  That is the same for U.S. citizens as it is for illegal immigrants. The President is enforcing our laws as the Constitution commands him to do, and he should have the support of every American who believes in the rule of law.  There is a simple protection from being separated from one's family: Don't break the law."
Jessica Morse, who was the top vote-getting Democrat in the June Primary, and will face McClintock in November, had a different reaction. She states, "I am relieved that the Department of Homeland Security will cease cruelly dividing families and begin moving toward a more humane deliberation process. While our country faces real security challenges, it is not only heartless but fiscally irresponsible to spend three times as much locking children away from their parents rather than investing in real security solutions….In Congress, I pledge to support legislation that both strengthens border protections and addresses the crisis humanely."
The US House of Representatives is planning to consider multiple immigration related bills later this week.