Tuolumne County Leaders Approve Preliminary Budget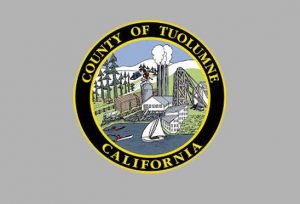 Tuolumne County Government

View Photos
Sonora, CA — The Tuolumne County Supervisors voted to pass a new spending plan for the fiscal year that begins July 1st, but it will be revised in late August when better revenue projections are known.
The roughly $230-million spending plan fully covers things like the ongoing jail construction, operations of the new Juvenile Detention Facility, library and recreation offerings, public safety efforts, etc.  When the final budget goes up for a vote in late summer the supervisors will decide whether to include a $35,000 allocation to the Tuolumne County Arts Alliance, which it has in years past, and an additional $250,000 requested by the Amador-Tuolumne Community Action Agency (ATCAA) to notably help with things like the Food Bank. District Five Supervisor Karl Rodefer spoke up and indicated he was very skeptical that funding would be available for the requests.
The supervisors may also decide at that time to pay down more unfunded liabilities. County Clerk and Auditor Controller Debi Bautista stated that she is preparing a presentation for August related to CALPERS unfunded liabilities. She noted that for misc. category employees, the figure in June of 2016 was $86-million. She noted the county is paying in around $9-million and paying out close to $13-million, which is setting up the county for big problems down the road.
County Administrator Craig Pedro spoke in further detail about the new spending plan on last weekend's Mother Lode Views. Click here to find the entire 30-minute show.