The Strawberry Festival In Copperopolis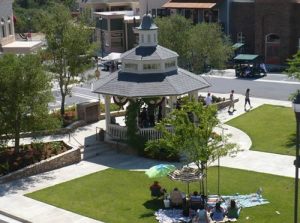 Copperopolis, CA

View Photos
The annual Strawberry Festival will take place this Saturday at Copper Town Square in Copperopolis. This is not to be confused with the similar sounding but very different Strawberry Music Festival.
Scott Behiel, Executive Director for Habitat For Humanity Calaveras, was Wednesday's KVML "Newsmaker of the Day".
Copperopolis Town Square's Strawberry Festival is presented by Habitat For Humaity Calaveras and is a celebration of everything strawberry, accompanied by live music. The hours for this free event run from 11 AM through 5 PM.
Cipponeri Family Farms bring loads of farm fresh strawberries and an organic shack. There are lots of vendors with artisan baked goods, jams and jellies. Old Skool Pie will be serving sweet and savory strawberry pizzas.
Other vendors offer strawberry smoothies, strawberry shaved ice, strawberry shortcake, cobbler, tarts, crepes, Kettle Korn, dipped strawberries, strawberry cheesecake, strawberry cupcakes and strawberry cake pops.
There are also tacos, chili, grilled hot dogs and polish dogs, chicken strawberry salads, parfaits and lots of craft, home decor and food vendors. In addition there are two bars serving up beer, wine and fun strawberry drinks.
Fun activities for the kids include face painting and Bob The Balloon Guy.
The money raised will benefit Habitat for Humanity Calaveras, which is currently very active. In fact, Restore will open its' doors tomorrow at the brand new location in San Andreas. You will find it at the corner of Highway 49 and Pool Station Road.
The "Newsmaker of the Day" is heard every weekday morning at 6:45, 7:45 and 8:45 on AM 1450 and FM 102.7 KVML.