Prepare, Be Safe In This Weekend's Triple Digit Heat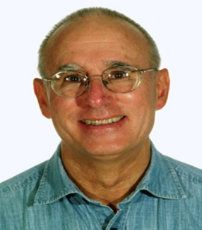 TC Health Officer Dr. Robert Bernstein, M.D., M.P.H., M.S., Ph.D.

View Photos
Sonora, CA — Tuolumne County's chief health officer says when high heat is in the wings, such as it is for Friday and the weekend ahead, it bears re-emphasizing best practices to deal with it.
Dr. Bob Bernstein describes current weather advisories, calling for temperatures in the triple digits and high winds in the Mother Lode and Sierra Nevada, a recipe for heat stroke and other related illnesses along with wildfires.
Hired back in March by the board of supervisors to head up public health preventative and response resources for the county, he maintains, "People should be prepared to handle high temperatures — especially if we are talking about somebody with a chronic disease, or a very young person or a pregnant woman — people who might be more vulnerable to high temperatures."
Dress To Stay Cool
Before going outside, he stresses the importance of dressing for the weather. "People should be wearing clothing that is light [colored], light-weight…wear a hat, [especially] people like myself with not so much hair anymore," he says with a half-chuckle. He adds, "You should certainly be using sunscreen if you are going to be spending a lot of time outside."
While not altogether eschewing the desire of some for a summer tan, he ruefully shares, "As someone who spent nearly 20 years in tropical countries and has have had a couple of sun-damaged areas of my own skin, I am really careful about that these days and I think people should think 'prevention' and use the higher SPF factor products."
When enjoying the outdoors, Bernstein advises, make sure to hydrate. If walking or hiking around take a time out to swim if you can. "Pace yourself, drink 16 to 30 ounces of water or other liquids [not alcohol] if you are going to be out and active in the heat," he cautions. Also, consider less rigorous activities during the hottest parts of the day.
How To Avoid Heat Illness
He further advises if you or someone you are with develops dizziness, headache, flushed skin or nausea it could be heat illness, aka heat exhaustion. Heat strokes happen when a person exposed to extreme heat loses
the ability to maintain a normal body temperature. It can lead to confusion, unconsciousness and even be fatal so it is important to contact one's primary care physician or a health care provider for help if these instances occur.
For folks without access to air conditioning, Dr. Bernstein suggests cooling off inside public buildings like the Tuolumne County Library branches, which are available during regular business hours. The Main Library on Greenley Road is open from 10 a.m. until 6 p.m. Tuesdays through Saturdays. For other library hours, call 209 533-5507.
The Tuolumne County Senior Center, also on Greenley Road, is open weekdays from 8 a.m. until 4 p.m. except on holidays. For more details call 209 533-2622. In the event of a prolonged heat emergency, Bernstein says provisions will be made to provide additional resources.