Update: TCEDA Served Lawsuit Regarding Transparency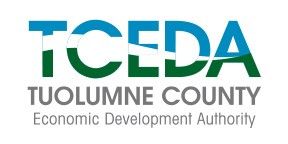 Tuolumne County Economic Development Authority

View Photos
Update at 5:45pm: The Tuolumne County Economic Development Authority has provided Clarke Broadcasting with a copy of the lawsuit filed by Kenneth Perkins. The opening paragraph states that he is seeking public records to back up claims that the TCEDA has helped generate tens of millions of dollars in economic benefits and assisted in over $392-million in investment projects. You can find the legal document by clicking below. This information provided here is an update to the earlier story.
Kenneth Perkins vs. Tuolumne County Economic Development Authority
Original story posted at 5:15pm: Sonora, CA — Tuolumne County Economic Development Authority (TCEDA) Director Larry Cope received formal notice today that a lawsuit has been filed against him and the TCEDA.
The plaintiff is Tuolumne County resident Kenneth Perkins who has been publicly outspoken against the TCEDA and has written multiple newspaper letters to the editor questioning the need for the entity. Perkins has been critical of the agency's performance and transparency.
Cope tells Clarke Broadcasting, "The TCEDA just received the complaint and we will be discussing it with our legal counsel."
Clarke Broadcasting also reached out to Perkins this afternoon, and he was not currently ready to provide us the full document. He did indicate though that he has filed multiple California Public Records Act requests over the past several months and hopes the lawsuit will force the county to comply with his requests.
We also this afternoon formally requested a copy of the lawsuit from the county.
As for Perkins' background, a few years ago he, along with his wife, former Tuolumne County Community Resources Agency Director Bev Shane, founded the AP Fund, which awards grants to various groups. The organization's website notes that Perkins previously served as Tuolumne County's Environmental Health Director and also worked as a director and vice president for various companies, before retiring in 2013.
The Tuolumne County Economic Development Authority is a joint powers entity that is funded by the City of Sonora and Tuolumne County to promote economic growth and prosperity.
We'll pass along more information when it becomes available.