Proposal To Split California Qualifies For Ballot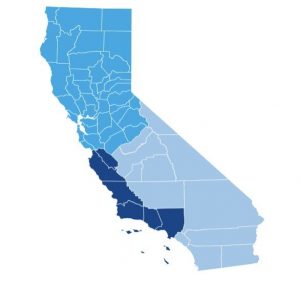 Proposed California Split

View Photos
Sacramento, CA — In November there will be a ballot measure calling for breaking up California into three separate states.
The measure is being sponsored by Silicon Valley venture capitalist Tim Draper who argues that the state of 38.3 million people with diverse interests has become ungovernable. The Secretary of State's office reports that enough valid signatures have been collected to put the measure on the ballot. Northern California would cover 40 counties, including those in the Mother Lode, like Tuolumne, Calaveras and Mariposa. It would also include population centers like much of the San Francisco Bay Area, Sacramento, and everything north. Southern California would include 12 counties, including areas as north as Madera and Fresno counties, Bakersfield, Riverside and San Diego. The third state, California, would cover six counties in the coastal area stretching between Monterey and Los Angeles.
If approved by voters in November, it would still have to be approved by both houses of the state legislature, and then the US Congress.