Burning Now Suspended For Season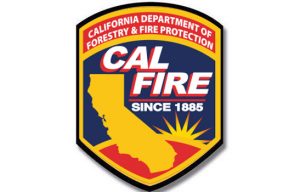 CAL Fire Logo

View Photos
Sonora, CA — Effective this morning, CAL Fire is suspending burn permits in the Tuolumne-Calaveras region.
Over recent weeks burning was allowed above the 3,500 feet elevation, but due to the increasing temperatures, and drying vegetation, there is now a complete suspension. CAL Fire Unit Chief Josh White says it is still important to ensure that your property has defensible space, stating, "While the suspension of residential debris burning is in effect, I encourage property owners to use alternative disposal methods."
Also of note, small campfires are still allowed during the summer season within organized campgrounds and private property as long as it is managed so that it will not spread to other vegetation.