Democrats: We Reject The Republicans' Farm Bill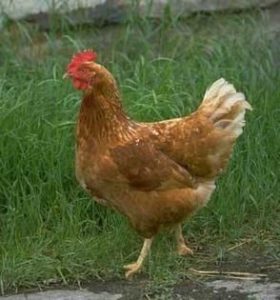 A Chicken

View Photos
During the Democratic Weekly Address, Representative Marcia Fudge (D-OH) slammed the Farm Bill as a "Congressional failure" that "underdelivers on all levels."
Fudge was Tuesday's KVML "Newsmaker of the Day". Here are her words:
"Hi, I'm Congresswoman Marcia Fudge, and I represent Ohio's 11th Congressional District. I am honored to give this week's Democratic Address, to address an issue that will impact Americans in communities large and small.
I have the privilege of representing Northeast Ohio on the House Agriculture Committee, where I serve as the Ranking Member of the Subcommittee on Conservation and Forestry. As you may know, the House has rejected the committee's hallmark legislation – the Farm Bill – just today.
My fellow Democrats and I unanimously opposed this bill, and we have spoken about it passionately both in Washington and in our communities for months. We have received a lot of good questions. We hear a great many concerns from farmers, community advocates and the broad range of stakeholders impacted by our nation's food and farm policy.
We reject this Farm Bill. We demand more for our farmers, for our rural and urban communities and for our nation's hungry. We can do so much more for them. We will not settle for a bill that underdelivers on all levels. It is a Congressional failure!
We reject this Farm Bill because it fails our farmers. Farm income is down 52 percent. Crop prices are down 40 percent. Land values are down 20 percent. The worsening farm crisis is weakening rural communities across my home state of Ohio and nationwide. We are in the middle of a storm. With the president's reckless actions on trade, and his broken promises on renewable fuels like biodiesel and ethanol, it will get much worse.
The Republicans' Farm Bill does not make the needed improvements to the farm safety net to account for the growing emergency facing farm country. Further, the bill offers only a lukewarm commitment to trade. It fails to increase investments in programs like the Market Access Program which helps trade associations, cooperatives and small businesses build commercial export markets.
We reject this Farm Bill because it worsens hunger. The bill cuts more than $20 billion from SNAP. It would kick 265,000 children out of the free school breakfast and lunch programs. It would eliminate benefits for 400,000 households – almost a million hungry Americans overall. It would waste billions on redundant and unproven training bureaucracies that our states have told us that they cannot operate effectively. It would create so many barriers that hungry families would be forced to give up seeking the help they need.
The Republicans call this 'self-selection.' I call it engineered failure. The GOP hopes that with enough red tape, our hungry neighbors will simply give up and go away. That may leave the Republicans with a clear conscience, but it keeps me up at night.
We reject this Farm Bill because it doesn't do enough to strengthen rural communities. It adds barriers to delivery of rural broadband. It fails to adequately fund scholarships or development programs for the next generation of leaders. It increases competition for a small pool of rural development resources. And, it eliminates key programs that help us achieve energy efficiency and independence.
We reject this Farm Bill because it neglects conservation. This could not be any more critical than in the Lake Erie watershed I represent.
Farmers, ranchers and environmental advocates work collaboratively to keep our soil and water clean. The Republicans' Farm Bill strips almost $800 million from federal conservation programs that farmers use to help accomplish these goals. It is unconscionable.
This Farm Bill simply isn't good enough. Had Democrats been at the table when the bill was written, we could have made it better. But we were kept in the dark until the last minute, then pushed away by the Republicans' ideological crusade.
People ask why we aren't taking this opportunity to make the bill better. We are.
By voting 'no,' we are giving Republicans another chance to come back to the negotiating table and join us in crafting a Farm Bill that actually works for the people it's supposed to serve.
I hope they take that opportunity. There is no reason we have to go down this road. We can turn around and work together to make this bill better. But it all starts with a willingness to put ideology and partisanship aside and sit down together.
We're willing, if they are."
The "Newsmaker of the Day" is heard every weekday morning on AM 1450 and FM 102.7 KVML.