Sonora High To Begin Negotiations Regarding Wildcat Ranch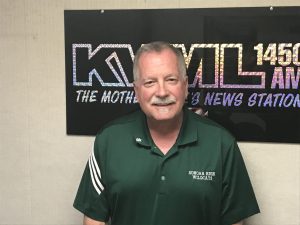 Patrick Chabot

View Photos
Sonora, CA — Sometime next week the Sonora High School District is hoping to begin talks with the Park Foundation regarding the Wildcat Ranch property.
Superintendent Patrick Chabot tells Clarke Broadcasting that it will be very preliminary discussions, and it is unclear if a deal will come from it. A final decision would be voted on at a future school board meeting, which would include a chance for public input. The board of trustees voted 2-1 at this week's meeting to begin talks with the group.
We reported last month that the non-profit Park Foundation submitted a proposal to exchange 22 acres of property adjacent to the high school for the 137 acre Wildcat Ranch on Wards Ferry Road. The Park Foundation would also likely add money in the exchange based on appraisals of the properties.
Chabot notes that the board has reservations about the 22 acres near the school because of its steep terrain and history of mining on it. The district is also hoping to keep 20-40 acres of the Wildcat Ranch for agriculture and FFA programs.
The foundation indicates it is hoping to create a regional community park that would serve as a central destination in Tuolumne County.   The foundation is also planning to maintain the existing cross country course on the Wildcat Ranch and make it available to schools.
The school district has been exploring a potential sale of both the Wildcat Ranch, and historic dome building, as a way to increase revenue for the district. Chabot says there is no immediate timeline regarding how long the negotiations will last.