Commission Clears Two Complaints Against Supervisor Mills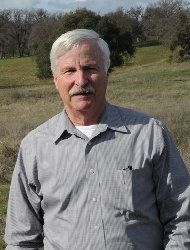 Dennis Mills

View Photos
San Andreas, CA – Today a Mother Lode supervisor shares news that the Fair Political Practices Commission will not be pursuing two sworn complaints filed against him.
Letters sent today by the commission to Calaveras County District 4 Supervisor Dennis Mills, which he shared with Clarke Broadcasting, state that following its review of case materials its enforcement division found insufficient evidence of Political Reform Act violations and would not be taking any enforcement actions.
One complaint, filed by Calaveras Cannabis Executive Director Trevor Wittke, alleged that Mills had received gifts in excess of $470 in the form of public relations materials and consulting services from a firm known as The Communication Institute.
Complaints Tied To Mills' White Paper
Founded by Copperopolis resident John Cox, the group, described as a public policy consortium, provided extensive assistance in assembling a white paper entitled "Cultivating Disaster: The Effect of Cannabis Cultivation on the Environment of Calaveras County. As reported here, Mills presented the report last fall as findings to further back up his position for a commercial medical cannabis ban.
According to Mills, the second complaint, made anonymously, had to do with a reimbursement to a Community Services District member for copies made of the white paper for Mills' presentation.
The complaint about the reimbursement, which claimed a conflict of interest on Mills' part, arose due to an action item that appeared on the Calaveras County Supervisors' Jan. 23 meeting agenda. Specifically, the item called for the board to "make a finding of public benefit and reimburse Mr. Robert C. Toynbee in the amount of $175.89 to cover the cost of copies of a report that was presented to the Board at its meeting on Nov. 14, 2017."
Mills, the only supervisor to vote against the action, disclosed after the vote that he had already personally reimbursed Toynbee prior to the meeting.
Commenting on the closure of the two complaints Mills states, "We are pleased with the Fair Political Practices Commission decisions, no public money was expended in either case to benefit myself or constituents."