Adventist Health Sonora Gets New Rural Health Director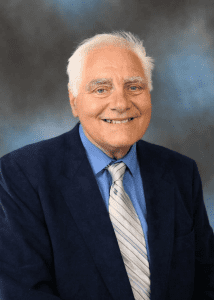 Dr. Ado Laporati

View Photos
Sonora, CA — The rural health clinics at Adventist Health Sonora have a new chief.
Hospital officials today announce Adventist Health is bringing on Dr. Ado Leporati, a board certified internist from Southern California who shares that he and his wife have been enjoying Sierra Foothills visits for years and are now pleased they will be living in the Mother Lode. Besides serving as medical director for the rural health clinics, he will also provide patient care.
Leporati's background includes working as a primary care, hospital, emergency room and critical care physician for the Southern California Permanente Medical Group, where he also fulfilled administrative roles as a clinic director and overseer of the medical residency program. He earned a Bachelor of Science in biology from Fordham University in New York and a medical degree from The State University of New York, Downstate Division, in Brooklyn; after which he completed an internship and residency at Nassau County Medical Center and then moved to Southern California to begin his medical career.
A Focus On Facilitating Tests, Screenings
Dr. Leporati plans to assess what is going well at the rural health clinics to help improve community health. The clinics, which include primary, pediatric, dental and specialty care, are dedicated to serving individuals and families with Medi-Cal. Leporati says he is focused on helping patients receive the tests and screenings they need to maintain and improve their health and has a special interest in endocrine diseases, especially diabetes. Other areas of focus include heart health, women's health and cancer prevention.
"I see Adventist Health as really providing needed and heartfelt work in an ethical and moral way," Dr. Leporati states. He adds "The focus is about helping people and I look forward to contributing and being a part it."
Sharing that he has dedicated his life to helping people by caring for patients, he says, "I have seen miraculous things happen. I have the opportunity to apply a skill that might help someone. I am inspired when I see patients get better. People can enjoy their lives and have more possibilities by achieving a healthy life."