Sierra Conservation Center Offers Inmates College Classes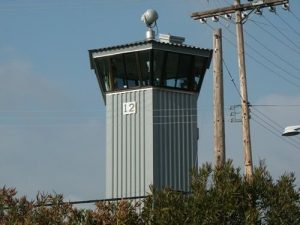 Sierra Conservation Center

View Photos
Jamestown, CA — Sierra Conservation Center (SCC) in Jamestown has teamed up with the Lake Tahoe Community College to provide college classes and face-to-face tutoring for inmates.
The college's Incarcerated Student Program (ISP) representatives hope to have up to 100 inmate students registered by the fall quarter. Last week they went to the prison to enroll inmates. The college's ISP Director Shane Reynolds relays 55 inmates signed up.
This academic program includes classes in the subject of Psychology as well as courses in Spanish, geology, speech and statistics. They can also earn additional college credits through work programs. With a transfer degree in hand, inmate students are guaranteed a spot as a junior in a CSU four-year program. Reynold explains, "So, if they did want to get out and do a double major, those classes are there. There is a set of General Education classes that you have to take in the California Community College System and those are the same classes that a U.C. Berkley student has to take for their freshman and sophomore years." He adds, "This prepares them financially also. When they hit the streets they don't just have to start at the beginning. They have momentum. They've taken steps in their own educational past."
Inmates' tuition and supplies are paid for through either a Board of Governor's Fee Waiver or friends and family and not part of the California Department of Corrections and Rehabilitation budget. SCC Warden Hunter Anglea added, "We are pleased to partner with Lake Tahoe Community College to expand the amount of higher education options available to our inmate population."
Reynolds points to a RAND Corporation study that shows, on average, inmates who participate in correctional education programs had 43% lower odds of recidivating than inmates who did not. He notes that this program is not only good for the inmates, but the communities they will most likely return to once released.