Man Arrested For Angels Camp Knife Assault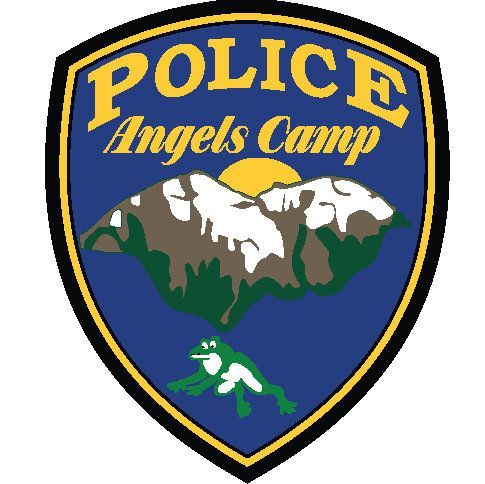 Angels Camp Police Dept. logo

View Photos
Angels Camp, CA — Responding to the report of a man covered in blood and carrying a knife, police officers and deputies arrested another man on felony assault charges.
According to Angels Camp Police Chief Todd Fordahl, law enforcement officials from his  and the Calaveras County Sheriff's Office caught up with the bloodied victim Sunday afternoon just before 1:30 on Booster Way. As they were arriving, a second 911 call was received from a man in the 1100 block of Bret Harte Road, stating he had just been stabbed.
Officers arriving at the second location located 22-year-old Michael Madrid of Angels Camp, who was wearing a blood-stained shirt and standing outside of a Bret Harte Road residence.
According to Chief Fordahl, the victim reported being inside the residence with Madrid when the suspect came up from behind and began trying to stab him. The two fought and the victim, after wrestling the weapon away from Madrid, ran out of the house with the knife while yelling for neighbors to call the police for help.
The chief says the victim suffered moderate injuries and Madrid sustained minor injuries in the assault. Both were treated at a local hospital and released. Madrid was subsequently booked in to the Calaveras County Jail on three felony charges: assault with a deadly weapon; battery causing serious bodily injury and brandishing a weapon.