Targeting Skyrocketing Health Care Prices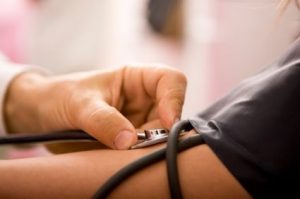 Health- blood pressure

View Photos
Sacramento, CA — Modeling it after Medicare, a coalition of workers' unions and health advocates joined Assemblymember Ash Kalra (D-San Jose) on Thursday to unveil legislation that delivers health care price relief for Californians.
AB 3087 creates an independent Cost, Quality, and Equity Commission. It will oversee and make health care prices fair, while allowing for doctors and hospitals to adjust prices when necessary. The Commission would build off of Medicare reimbursement rates already set by previous California legislation. Assemblymember Kalra warns, "Reining in skyrocketing health care prices is the first step in any serious effort to deliver life-saving care to more Californians, and relieve the pressure that soaring healthcare costs place on working families. We must act now before prices become unsustainable, not just for working families and their employers, but for our healthcare system overall."
Arguing that health care in the U.S. costs more and delivers less than any other advanced nation, the coalition notes that Americans pay up to twenty times more for doctor visits and hospital procedures than other nations. The group also points to state statistics that show deductibles have increased six times faster than wages since 2010 in California. The research also found market consolidation in Northern California resulted in an average cost for an inpatient hospital procedure to exceed one in Southern California by more than $90,000.
"With so much consolidation in our health system, California consumers need oversight on the prices set by health plans and providers, just like we have for utilities that also provide essential services," said Anthony Wright, Executive Director of Health Access California, the statewide health care consumer advocacy coalition, a co-sponsor of the measure.
The coalition notes that Medicare has been setting health care rates for decades and has a transparent, public formula for establishing reimbursement rates for doctors, hospitals and other health care settings.