Sonora High Wildcat Ranch Appraisal Stuns Superintendent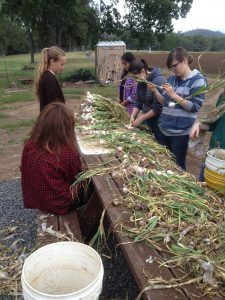 Wildcat Ranch

View Photos
Sonora, CA – While this week's Sonora Union High School District meeting was relatively quiet and short, Superintendent Pat Chabot says one piece of news came as a bit of a bombshell.
Recounting Tuesday night's session Chabot ruefully shares, "We received the appraisal on the [district-owned Wildcat] Ranch. It came in at $820,000, which was way below what we thought."
Chabot recalls that half of the 137-acre property was donated by Fiberboard Paper Products to the district back in 1988 and that, at that time, the board paid $731,000 for the remainder of the holding, which is located at the intersection of Tuolumne Road and Wards Ferry Road.
Even with values going up and down over the years, he admits, "I guess in my mind, I thought that property would be — as of the 1988 value…about $1.46 million…So we are kind of regrouping and trying to digest this and see what we want to do moving forward."
The most recent public meeting among several held about the Wildcat Ranch these past several months was a public workshop to allow the public to weigh in with ideas of how to best utilize the property.
Pondering Possibilities, Anticipating Future Opportunities
Current options that the trustees are considering are to keep a portion of perhaps 20 to 25 acres for the district's ag program. There is also a cross-country trail on the parcel. Chabot says while there do not seem to be many possibilities for doing so, the district would prefer to purchase a parcel somewhat closer to the actual high school campus on School Street in downtown Sonora.
In order to lease or sell off even part of the ranch requires the board to declare it as surplus property, as it did for the district's historic Dome property located above downtown Sonora.
As for how plans are going for dispersing with it by going through a legally-required tiered offering process, Chabot shares that no public entities have bid on it so far during the Tier 2 phase. Beginning April 18, he says that Tier 3 bids from the public will be accepted and he welcomes any serious inquiries.
Unlike the Wildcat Ranch, the district has no appraisal for the Dome so it is unclear what kind of price it might bring in a sale. Chabot maintains its beauty is in the eye of the beholder, which leaves a lot of leeway for an offering price.
As he puts it, "Some people think that is an absolutely priceless piece of property up there — somebody else might look at it and say 'that is a 115-year-old building,' so it is hard to value."