Two Active Mariposa Search And Rescue Operations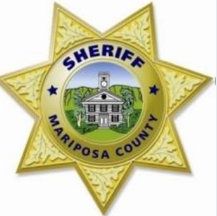 Mariposa County Sheriff's Badge

View Photos
Mariposa County, CA — Mariposa Sheriff's office has confirmed to Clarke Broadcasting that there are two search and rescue operations in progress. Few details are being released. While few details are being released, sheriff's officials are reporting that search and rescue crews are looking for an adult male in the Coulterville, Lake Don Pedro area and an adult female in the southern portion of the county.
The Mariposa Sheriff's Office released this written message from Sheriff Doug Binnewies regarding storm impacted communities:
We have resources in, and responding, to impacted areas and communities. Prioritizing life safety, then ingress and egress to your homes. Also we are utilizing aircraft so please don't be alarmed of low flying helicopters etc. We have stationed Sheriff's Office staff inside many affected areas and staffed all of our North County Sub Stations.
Sheriff's Station 1: 10549 Fiske Rd, Greeley Hill Phone 209-878-0702
Sheriff's Station 2: 9729 Merced Falls Rd, Don Pedro Phone 209-852-2532
Several communities are without phone service. Crews are also out in the area assessing road and bridge damage.