Calaveras Wanted Man Jimmy Blake Terry Arrested In Jackson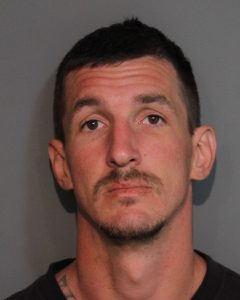 Jimmy Blake Terry

View Photos
Jackson, CA — A man wanted in connection to a burglary and vehicle chase in Arnold this past January, who also had several outstanding warrants, has been captured.
The Calaveras County Sheriff's Office received a report that Jimmy Blake Terry was seen around the Best Western Hotel in Jackson. Yesterday, Sheriff Rick DiBasilio, along with Calaveras detectives, and Jackson Police Department officials, set up a surveillance around the hotel. At around 10:45am Terry was spotted leaving the facility and was taken into custody without incident. The sheriff's office indicates that narcotics and contraband were found both in his personal possession, and in the associated hotel room. Terry was booked into Calaveras County Jail.
The sheriff's office thanks community members that called in multiple tips regarding Terry's whereabouts over recent months.