Rescue Efforts Underway For Bear Valley Skier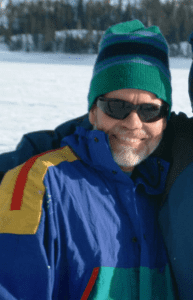 Missing skier Thomas Mullarkey

View Photos
Bear Valley, CA — While persisting storm conditions have grounded search helicopters, efforts continue to find a man who failed to return to his cabin in Arnold from a Bear Valley Resort ski day on Wednesday.
Officials say that Thomas Mullarkey, 65, was reported missing by his wife Jane, who initially called the Calaveras County Sheriff's Office, according to Alpine County Undersheriff Spencer Case. He says that shortly after his office was contacted deputies located Mullarkey's vehicle in the parking lot. However, due to extreme avalanche danger, a search of the surrounding terrain could not begin until 7 a.m. Thursday.
Case describes Mullarkey as an advanced skier, very fit and in good health with some experience sleeping in snow caves and about ten years worth of local ski knowledge from skiing at Bear Valley. These are reasons why searchers are still optimistic at locating him. Mullarkey is 5-feet eight inches tall about 150 pounds with gray hair and blue eyes and is believed to be wearing the same snow suit as depicted in the photos that are viewable in the image box slideshow.
Update On The Latest Search Efforts
Speaking with Clarke Broadcasting today, Case reports, "Today we ramped it up. We have 26 searchers in the field right now. Volunteers from Calaveras, Tuolumne, San Mateo and El Dorado counties and ski patrollers. We placed a request with OES for another 40 searchers and currently the search is being conducted within the boundary of the ski resort, which is approximately 1,700-plus acres." He estimates that since about the time that Mr. Mullarkey went skiing about three feet of snow has fallen.
Continuing, he shares, "We are checking now all the treed areas. We know Mr. Mullarkey enjoyed skiing in trees and powder. Those are kind of hard areas to search. We are having to do that by snowshoe, cross-country skiers…using probes to see if they can find anything under the surface. It is pretty difficult to work at night…there is obviously significant avalanche danger and we have to take all that into account as the searchers go out."
According to his wife and friends, while Mullarkey liked the advanced runs he had not been known to ski outside the boundary areas. Case says because Mullarkey made some credit card purchases Wednesday at the resort it was possible that he had water and food items to take up on the mountain. "Obviously these are not optimal search conditions but we are going to use all the resources we can and keep going until we find him or determine that we have covered the area thoroughly enough to slow down the search," Case adds.
As these efforts continue, Bear Valley Resort remains open. Under the current conditions, Case warns, "Avalanche concerns are very, very high — especially for anybody going into the back-country — and we have a lot of that in our county…so we would just like to put it out there for people to be very cautious, especially in the steep terrains." In closing, Case says that anyone with information that may lead to determining Mullarkey's whereabouts should call him at 530 694-2231, ext. 357.