Massive Free Tree Removals Along Hwy 4 Require Owners' Permission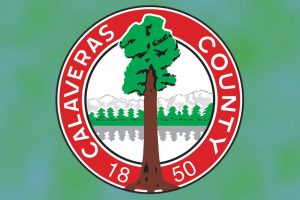 Calaveras County Seal

View Photos
San Andreas, CA – The cooperation of numerous property owners with dead and dying trees is necessary for a major removal effort along the Highway 4 Ebbetts Pass corridor.
According to Sharon Torrence, the public outreach official for Calaveras County tree removal contractor TSS Consultants, in recent weeks more than 900 Right of Entry Forms (ROE) have been mailed out to affected private property owners.
As she explains it, the owners must fill out and sign these forms, which will permit the licensed professional foresters working with the Calaveras Tree Mortality Program to access the lands in order to identify, mark and ultimately remove the hazard trees.
"Those trees are becoming more and more dangerous and the potential for them to fall onto roads and cause major damage or serious injury or death is increasing every day," Torrence warns. "It is critical that property owners who have received a Right of Entry Form return it as soon as possible."
Foresters have finished assessing and marking dead and dying trees on private
properties within the Pinebrook Subdivision, which will be the first project area along the corridor. All the work is done at no cost to the property owner. Trees that are cut will be removed or may be retained at the owner's request. Foresters will chip and remove slash and debris or spread it in appropriate locations.
Forms may be returned by mail using the provided self-addressed stamped envelope or electronically by email. Anyone with questions may contact Dr. Richard Harris, manager of the county's tree mortality program, at 707 685-5508 or by email
at rrharrisconsulting@gmail.com. Or click here for more details.