Board Of Equalization Votes Down A Gas Tax Increase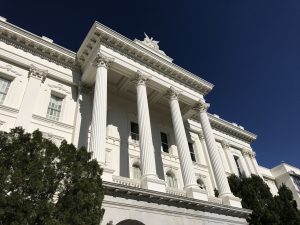 California State Capitol Building

View Photos
Sacramento, CA — The price of gas nearly went up another four cents, but there was not enough support by the state's Board of Equalization.
Since 2010, the Board of Equalization has been tasked with adjusting the excise tax rate by March 1st of each year. It was part of a "gas tax swap" during that challenging budget year, as a way to help increase revenue, where the state moved from charging a sales tax based on the price consumers pay to an excise tax levied on each gallon purchased.
Governor Jerry Brown's administration had proposed increasing the tax this year by four cents, to 33 cents total. However, it failed to gain approval, as the vote was 2-2. Republican member Diane Harkey and Democrat Jerome Horton were opposed to the increase, and Democrat Fiona Ma and Deputy State Controller Yvette Stowers were in favor. Republican George Runner, who represents the Mother Lode region, was absent from the vote.
Horton and Harkey pointed out that the timing seemed wrong for an increase, in light of a recent 12-cent price bump with the implementation of SB 1. With this week's BOE vote, Brown's budget will now have approximately $617-million less in revenue than initially anticipated.