Pooley Planning To Run For Tuolumne County Sheriff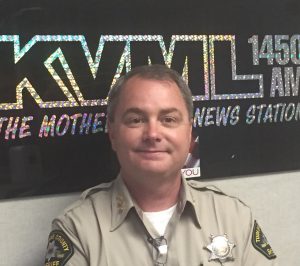 Bill Pooley

View Photos
Sonora, CA — Following the announcement yesterday that Tuolumne County Sheriff Jim Mele will not seek re-election, the second in command, Undersheriff Bill Pooley, has emerged as a candidate.
Pooley, who previously served as Riverbank's Police Chief, became Undersheriff in 2013. Yesterday he took out nomination papers from the Tuolumne County Election's Office. Outgoing Sheriff Jim Mele says he will be supporting Pooley, stating, "I think it is one of the reasons why it makes it so easy for me to step down. Undersheriff Pooley is a great man, and he understands the direction the sheriff's office is going, and I have full faith in his ability to lead this organization."
Pooley was the guest on Mother Lode Views in July of 2016. You can find the show by clicking here.
It is unclear if any additional candidates will emerge following Sheriff Mele's decision to decline to seek re-election. The deadline for candidates to file all of the needed paperwork in the race for sheriff will be March 14.