Tuolumne County Supervisors Approve Cannabis Urgency Ordinance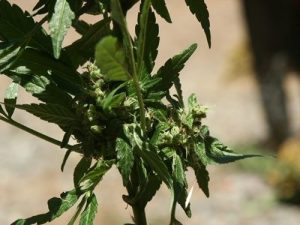 Marijuana

View Photos
Sonora, CA – Tuolumne County has its own local cannabis grow rules in place, thanks to an urgency ordinance the supervisors managed to pass 4-0 with one of their members absent Tuesday.
The decision puts rules in place while a permanent ordinance is being drafted and reviewed. Following the adoption of the temporary ordinance all recreational and medical growers will have to abide to a six-plant limit and outdoor grows will be limited to larger-acre parcels, meaning that R-1, R-2 and R-3 residents must bring their grows inside and meet certain other requirements. 
However, as the urgency rules roll out the board directed some changes to a proposed permanent ordinance for review by the Planning Commission's input at another public hearing. After which the supervisors at this point are hoping to be able to pass a permanent ordinance following a public hearing at their March 6 meeting. The urgency ordinance, which is otherwise set to expire April 6 can be extended for up to 22 months and 15 days.