Democrats: Tax Bill Gives The Middle Class Less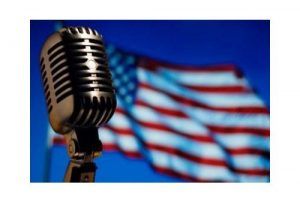 Microphone and US Flag

View Photos
The Democrats Weekly Address was a montage of statements on the Republican tax bill.
Senator Sheldon Whitehouse (D-RI), Senator Ron Wyden (D-OR) and Senator Bob Casey (D-PA) were Tuesday's KVML "Newsmakers of the Day". Here are their statements:
Wyden: "Since Republicans jammed this massive corporate tax cut through Congress, major corporations have spent over $120 billion on stock buybacks. This is a problem for the middle class. Members of this committee promised that middle-class paychecks would be bulging early in 2018. But instead, the CEOs are funneling the tax windfall into buybacks that inflate the value of stocks held by affluent executives and wealthy shareholders. Meanwhile, recent public announcements by companies have found that the employee pay boosts touted by the Republicans add up to five billion dollars, give or take, five billion. The Republicans have set out an economic double standard. They chose to give the middle class less, so that multinational corporations could get billions in permanent tax cuts and be rewarded for shipping jobs overseas."
Casey: "What the American people want to know is, will wages go up? Will pay go up? Will take-home pay go up for folks? Not just over the course of the short term, but long-term. Because as we know, what we saw in the corporate giveaway here was an obscene giveaway to corporations that is permanent versus what folks in the middle get, limited tax relief, that is, in fact, temporary. And I think that's what people are most worried about. They see the super-rich getting what they're getting, double in the first year what the middle is getting, basically."
Whitehouse: "There is a real concern that the American people have lost control of our country and that it's now in the hands of a handful of creepy billionaires. This tax bill is a prime example of that problem. It created a big payday for the big political donors, but it left pretty short shrift for the American people. We don't know where this is going to end. We do know that it's great for big shareholders. Because it jacks up share prices. We also know that it's great for CEOs whose compensation very often rides on share prices. So, when they jack up their own share price with buybacks, it comes right back to them in their executive compensation. This is no way to run a country. This bill was not fair to the American people. And I can assure you that if Democrats come back after the November '18 elections, we will do our very best to correct the inequities in this bill."
The "Newsmaker of the Day" is heard every weekday morning at 6:45, 7:45 and 8:45 on AM 1450 and FM 102.7 KVML.