Issues, Uncertainty In Calaveras As Cannabis Ban Rolls Out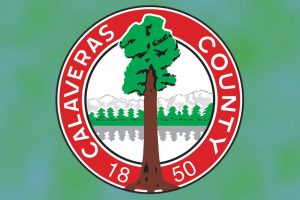 Calaveras County Seal

View Photos
San Andreas, CA — As Tuolumne County and City of Sonora officials cautiously consider how commercial cannabis might fit into their residents' future, those in Calaveras are gearing up to lower the boom on its fledgling legal industry.
To update progress on related activities underway, Clarke Broadcasting reached out to Calaveras officials as well as Calaveras Cannabis Alliance (CCA) Executive Director Trevor Wittke, an organic viticulturist and owner of Mokelumne Hill-based Sun Grown Medicinals.
Wittke wryly acknowledges, "We shall see how it actually plays out but I am quite confident that the ban ordinance is not the end of story of cannabis in Calaveras County." His thoughts are echoed by CAO Tim Lutz and District 2 Supervisor and Vice-chair Jack Garamendi, who both confirm that the county is expecting lawsuits to soon begin flying. While District 1 Supervisor and Board Chair Gary Tofanelli was twice contacted for this story he did not return the calls.
Supervisors' Ban Prevails: Effective March 9  
As reported here, the Calaveras County Board of Supervisors, by a tumultuous and narrow (3-2) Jan. 10 vote, initiated the process under which the hundreds of the legally permitted and still in-process registered commercial medical cannabis grows must cease operations. A halfhearted effort to bring a board-sponsored twin-set of measures for the voters to decide on, as reported here, derailed during the supervisors' Feb. 14 meeting.
Shrugging off the failure of that attempt, Garamendi points to the additional risk that the county would assume if the measures made it to the ballot and were subsequently challenged in court, perhaps under CEQA. "The county would be legally liable to defend it and we already have multiple lawsuits heading our way around the ban, and so I did not think it was in the best interest of the county to assume that greater liability," he explains. He adds that he does support the idea of a citizens' initiative.
Locally published on Feb. 7 — nearly a month after it was adopted — the ban's 30-day effective date was subsequently pushed out to begin March 9. The ordinance ends all commercial cannabis cultivation activities and limits registered personal cultivation to six plants for medical or recreational use. Lutz stresses, "We do have a registration process that is being developed to at least register personal grows through the Planning Department's website. They must be indoor in a non-living area, locked up. Lighting and other installations would have to be permitted."
Under the county's legal provisions it is important to note that registered commercial growers will then have 90 days — or until June 7 — to cease all cultivation activities. Among their other obligations are to restore or remediate all cultivation areas by Jan. 10, 2020. This includes ensuring that any non-permitted grading or construction comes into compliance or is removed from grow sites along with trash and debris; erosion control measures must also be installed.
Related Quirks, Issues
Ironically, growers' applications, many still in pending status, are still being processed. As CAO Lutz explains it, the reasons are due to the language in the urgency ordinance and ban that provides for a 90-day transition period. He adds that for growers whose applications are still in the pipeline, staff's completion of their registrations will help preserve the legality of their status and products with the state.
Looking back over the past two years, Wittke readily describes the county's emergency regulatory ordinance that the ban replaced as far from perfect. However, he laments, "We were getting serious handle on the situation, moving through regulatory process. The good actors were being identified and stayed in compliance — the bad actors were getting kicked out of the system and abated and other bad actors who were trying to hide in the mix were also being identified and abated."
He also airs concerns over Brown Act violations that the supervisors may have committed for which they received a "care and correct" letter, calling the board's ongoing inconsistent actions and lack of clear and reasonable staff guidance emblematic of the past processes' many flaws. CCA's position is that the county unfairly administered the Measure C taxes, which per the ordinance language should have been billed to all cultivators, not just the registered ones. Wittke says the county still sent illegal growers other communications such as abatement notices.
Lawsuits Already In The Works
Although a group lawsuit seeking to invalidate Measure C taxes is being handled through Oakland-based cannabis attorney William Panzer, according to Wittke, CCA has not come out in support of it.
Providing a local resource channel for those seeking a solution through the court system is the recently organized Calaveras Cannabis Legal Defense Fund (CCLDF) led by Ebbetts Pass Lumber Company owner and cannabis farmer Jason Hauer, who is spearheading a group of supportive local businesses. CCLDF indicates it has raised about 28 percent of an initial $250,000 fundraising goal. Growers who have followed all the county rules are eligible for legal assistance funds to protect their farming interests as part of the group's stated intent: to preserve the county's sustainable cannabis industry.
Asked whether his group has any specific strategies in mind as March 9  approaches, Wittke shares, "Our primary response to the ban is simply to ask the board of supervisors and community in general to reconsider the issue — and to hopefully implement some form of regulations that are workable." In the meantime, he notes, "Cultivators are pursuing different remedies, be it through litigation or through efforts to engage in political organizing to address the issues." He maintains that a compromise set of regulations that CCA proposed back in June of last year may potentially be a still-viable solution because it had garnered support among community members who were previously vocally supportive of no commercial grows. The proposal included moving operations out of residential neighborhood zones and setting a size cap at 20 acres.
Growers Already Hurting, Other Impacts To Come
Garamendi, whose district contains far and away the county's greatest number of legal cultivators, reports those he has been in touch with are distraught for good reason. He relays, "The growers we are talking with have played by the rules, payed their taxes, been trying hard to comply with state and county regulations. They are frustrated. They feel like they played fair and the county did not respond." Furthermore, he states, many of them paid their taxes, which by January added up to about $4 million. Describing it as a real confirmation from those wanting to be on board as a legal entity, he notes, "They could have packed up and left and not paid their taxes. [Their payment] is a benefit to the county and will help us out tremendously in this fiscal year."
At the same time, Garamendi acknowledges that many of the county's registered growers have invested their life savings and are now worried that it will all disappear. "We have seen some people moving. It is sort of in that 'pause mode' where we are waiting to see the real financial impacts on our local businesses. People I am sure are…making very hard decisions…[saying] 'our business is now illegal and what are we going to do? How does this impact us with state licensing? Will be able to sell our product legally that we have grown legally under the state rules?' So there is a lot of gray area going on."
Chiming in, Lutz emphasizes, "We recognize the ban has raised a lot of questions with growers who were previously allowed to cultivate under the county's urgency ordinance — and where we also have the state law coming into effect at around roughly the same time period — as we are looking at implementing this ban." He adds that county offices are all working to reduce confusion over the timelines through outreach, providing online resources and advising anyone with questions to directly contact county officials.
Lutz further maintains, "The county remains committed to addressing the illegal grow operations that are throughout pockets of the community — that continues to be one of the top priorities of the board, wanting to address the illegal, the cartel grows and we will continue to work to devote resources to addressing that problem."
A Time Of Budget Fixing, Fence Mending
Next Tuesday the supervisors will be looking hard at the county's midyear budget, which Lutz and his colleagues have been honing. While he says the county's finances are currently looking good, as the regulatory cannabis program starts winding down, key issues will concern absorbing some of its infrastructure into other programs and setting up reserves for code and criminal enforcement and other related needs such as legal defense. Planning ahead, the county will be critically looking at building alternative funding and growing revenues. Among the potential plans are a possible November ballot measure seeking an increase in the county's transient occupancy (TOT) tax charged to visitors, which could increase revenues for public roads and safety coffers.
Critical to the county's success and being able to move forward, Lutz confides, "My thoughts really are at this point is that we as a community really need to start looking at what happens post-cannabis, how do we start to go through the healing process. This obviously has been a hugely contentious topic that has divided this community in a way that few other things have." With Calaveras still healing from the Butte Fire, tackling the local tree mortality disaster and needing to evolve services and government, Lutz simply states, "We need to find a way to work together, come together and start to make progress on things other than being in this stalled state that cannabis has put us all in."
As for possible citizen-led ballot initiatives in the works to restore the cannabis industry in Calaveras, Wittke says CCA has no intention to take the lead, primarily because of the difficulty in finding a compromise that everyone within the cannabis cultivating community/industry can agree on that might also be palatable for the electorate. "As of right now we have not seen anything that looks like an appropriate compromise in an initiative form," he explains. "That said, we are willing to work with other individuals and groups that are looking to take on such an endeavor."
County officials are directing growers' ban compliance-related questions as well as those concerning what is allowable for a personal cannabis grow to the Calaveras County Planning Department, which has also prepared a FAQ list here. Lutz says other inquiries may be directed to his office at 209 754-6025.