Officials Determine Cause Of Two Wine Country Wildfires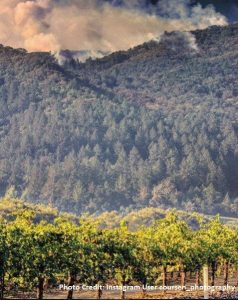 Northern California Wine Country Wildfires

View Photos
Santa Rosa, CA — There has been much intrigue into what ignited the deadly wildfires in California's wine country this past October.
21 fires burned over 245,000 acres throughout Napa, Lake, Sonoma, Mendocino, Butte and Solano counties.
The Associated Press reports that investigators have determined that power lines helped by heavy winds ignited at least two small fires the night of Oct. 8 in Santa Rosa. The details released by the Santa Rosa Fire Department are the first public reports into what caused some of the fires that erupted that day and became the most destructive series of fires in California history. The two fires referenced by the fire department only destroyed a half dozen structures. Overall, there were over 6,200 homes destroyed and 40 lives lost. A larger investigation is being carried out by CAL Fire.