Child Endangerment Arrests Following Angels Camp Fire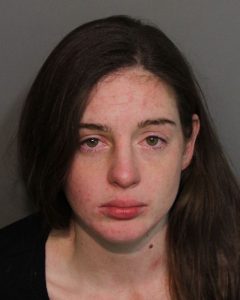 Tracy Creamer

View Photos
Angels Camp, CA — The Angels Camp Police Department reports that two people were arrested following a fire in the 300 block of South Main Street.
We reported on Tuesday that a double wide mobile home was destroyed shortly before 5am that morning and several occupants were assisted. Releasing new details, the Police Department reports that three children, under the age of 13, were standing outside the home when the first responders arrived on scene. The children told officers they were left home alone and were unsure where there parents were. Five minutes later, the parents arrived home, and were questioned by officers. The children were placed into the care of Child Protective Services.
29-year-old Tracy Creamer was arrested and booked into county jail on a charge of child endangerment and 29-year-old Matthew Mertz was booked on charges of child endangerment, possession of narcotic paraphernalia, possession of a controlled substance without a prescription and possession of more than an ounce of marijuana.