Early Morning Trailer Fire Displaces Residents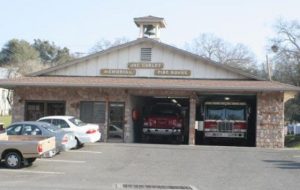 Angels Camp Fire Department

View Photos
Angels Camp, CA – Several residents were lucky to get out alive after an early morning trailer fire in Angels Camp.
The call went out just before 5 a.m. to the City of Angels Fire Department that a double-wide mobile home was on fire in the 300 block of South Main Street. When firefighters arrived, heavy smoke was pouring out of the trailer. Crews knocked down the flames before they spread throughout the entire home. Firefighters were able to assist several occupants from the residence safely.
It is unclear exactly where the flames ignited inside the mobile home. The cause of the blaze is still under investigation but it is believed to be accidental, according to fire officials. The flames engulfed two rooms in the trailer but no damage estimate has been given. No one was injured in the fire.
Firefighters from departments in Altaville, Melones, Murphys, and San Andreas assisted in battling the blaze.