Lawmakers Propose New State Office To Address Youth Homelessness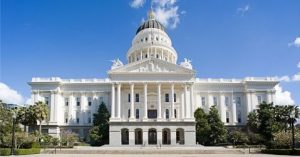 California State Capitol

View Photos
Sacramento, CA — A bill was introduced at the capitol calling for the creation of an Office of Homeless Youth that would be tasked with setting goals and mapping out plans to help homeless children.
The bill's main author, Democrat Scott Wiener of San Francisco, was surrounded by youth and homeless advocates when the bill was introduced yesterday in Sacramento. He stated, "Preliminary data for 2017 in California shows that the number of homeless youth in our state has increased to more than 15,000, which is a 26-percent increase over 2016, and a 1/3 increase over 2015 numbers."
Senate Bill 918 calls for creating the Office of Youth Homelessness within the state's Housing and Community Development Department. It would be dedicated $60-million annually for youth homeless programs related to things like housing, drug addition, mental health services and education.
Wiener argues that homeless youth have unique needs and should not be lumped into the same category as older homeless residents in the state.