An Outpouring Of Love In Memory Of Mother Lode Coach Vonich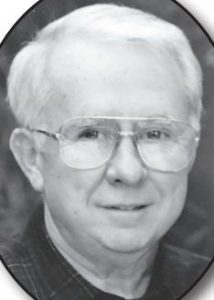 Coach Bill Vonich

View Photos
Sonora, CA – Emphatic that there be no life celebration in his honor, one of the Mother Lode's best-loved coaches only thought he might quietly slip away into the afterlife.
Eleven days ago Martin William Vonich, or Coach "Bill" Vonich — as he was known for nearly half a century to the thousands who had the opportunity to know him — passed away at UC Davis Medical Center in Sacramento of causes relating to what had been an ongoing fight against cancer. Despite keeping a low profile about their loss, family members say they are truly stunned that their phones have not stopped ringing. Once the word began to emanate from within the county, reaching many no longer local whose lives he had touched, many have reached back, completely unsolicited, to personally say so.
For 45 years, the Tuolumne County native was Curtis Creek School's athletic director, a longtime coach of Perko's softball team and one of the original Columbia Junior College Basketball Boosters. His daughter Susan Kristof recounts, comparing notes with her mother Jeanette, "He coached until 2014 — AND he was refereeing, too — running up and down the court!" Vonich, obviously a lifelong sports enthusiast was, as a high school sophomore, named to the Valley Oak All-Star team at second base. He also played the first night game under lights in Tuolumne County in the American Legion League.
The day after Vonich's passing, Kristof shares, "We were getting calls, and the day after that it was nonstop from players that he had coached – and kids who had kids who were coached by him — and I mean it was a generational thing…we are so grateful for that and it has made his passing more bearable."
A Man Of Exceptional Values And Heart
"A lot of people aspire to [having exceptional values] but he lived it…and I think that is why he made so many connections with his players…he expected as much out of himself as he did of every single kid that he coached," Kristof remembers. "Each and every kid was valuable to him…each kid brought unique things and my Dad was able to recognize those unique things," she continues. "Coaches like that…like Nick Saban in Alabama — have that unique gift to look at every player and address them as individuals and also meld them together as an effective team."
Asked if the family might reconsider having a memorial or celebration event in her Dad's honor, she demurs, explaining, "He was really adamant about not doing it. He thought it was when a person was living that you should celebrate a life."
Coach Vonich co-owned the Vonich Box Factory with his brother where he managed the business for 50 years but what many do not know about him that his daughter shares, is that he was a proud veteran. Named to a select class chosen by the Air Force to take courses at USC in Santa Maria, he learned and was later assigned to work on and operate jet engines and planes as they were being introduced during the Korean War after which he came back to Tuolumne County. For those reasons, the family is suggesting for anyone who feels moved towards doing anything in his memory to make a donation to one of his favorite veterans' causes, among which are Homes For Our Troops, Operation Homefront and the Disabled American Veterans Charitable Service Trust. Kristof emphasizes, "He did not want a funeral or that kind of recognition — but if his passing could bring some kind of help to others — that would be a good thing, and I think that would be more fitting."
Coach Vonich was predeceased by his parents Peter and Viola and brother Loren as well as nephew Robert (Sharon) and son Peter. He is survived by Jeanette to whom he was married for 64 years and daughter Susan (Rich) Kristof along with nephew and niece Greg and Chris Yarbrough; grandchildren Andrea and Caitlin Kristof, Trent and Jenna Vonich; Josh Yarbrough (Kaitlin), Jessie Yarbrough, and Justine (Nic) Reed; and great-grandchildren Giuliana and Olivia Yarbrough.