Groups Hoping To Repeal State's Gas Tax Increase Join Forces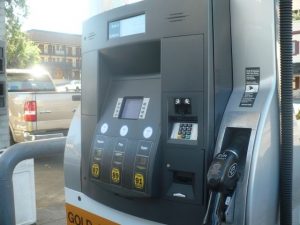 Stock Photo Gas pump

View Photos
Sacramento, CA — Competing groups trying to push forward a ballot measure to repeal the state's recent gas tax spike have joined as one.
California Assemblyman, and Republican candidate for Governor, Travis Allen, started a movement to repeal Senate Bill 1 (gas tax increase) this past May. However, he has been tied up in a back and forth legal fight with California Attorney General Xavier Becerra regarding the wording submitted for the state ballot language.
Allen announces that he is dropping his ballot initiative, and endorsing a similar measure being pushed by the Howard Jarvis Taxpayer Association, and another GOP candidate for governor, John Cox. Allen says by joining forces, it ensures that the repeal measure will make it to the November ballot. The second measure calls for a repeal of SB 1 and would also require future gas tax increases be approved by voters. Supporters have collected nearly 2/3 of the 550,000 signatures needed to qualify for the ballot.
SB 1 increased gasoline prices by 12-cents per gallon and diesel prices by 20-cents. It also increased vehicle licensing fees. The legislation is estimated to bring the state around $5-billion annually for road projects.