State Assemblymembers Introduce Anti-Harassment Bill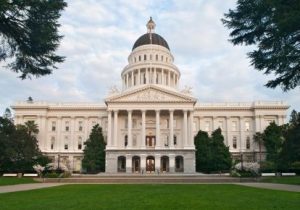 Sacramento Capitol Building

View Photos
Sacramento, CA – Riding the wave of the Me, Too movement a new initiative announced today also follows the wake of a letter, citing harassment at the State Capitol, signed last fall by hundreds of women.
Today, with movement advocates and stakeholders in attendance to say "Time's Up," Assemblymembers Eloise Reyes and Laura Friedman, both Democrats, and Assemblymember and Republican Floor Leader Marie Waldron introduced AB 1870, the SHARE Act (Stopping Harassment and Reporting Extension).
The bill aims to extend the statute of limitations for victims of harassment at work and when dealing with unfair housing practices from one year to three under the California Fair Employment and Housing Act (FEHA). By extending the statute of limitations, the assemblymembers say, victims will have better ability to report abuse and take advantage of legal remedies that are available.
"We must take proactive steps to ensure that victims are protected and that they know they are not alone. They must never feel intimidated to share their story," Reyes stated. "AB 1870 will allow victims the time they need to seek justice, and protect due process so that every Californian has equal access to recourse." Waldron emphasized, "Extending the time victims can report ensures they are supported and empowered to speak out when they feel comfortable — violators should not be able to avoid accountability simply because a claim is not filed within 12 months."
The bill sponsors point to a clear lack of safeguards to protect employees suffering from harassment as State Capitol hearings followed the initial allegations that surfaced last fall. Many of the victims indicated they had what turned out to be well-founded fears of retaliation and a lack of faith in the investigation process.
Friedman, who chairs the Joint Rules Subcommittee on Sexual Harassment Prevention and Response, added, ""For decades, the deck has been stacked against victims of sexual harassment. Ending workplace harassment should not be a partisan issue. With AB 1870, we're coming together to ensure that every Californian has access to justice."