Drunk Boating Crash With Grave Injuries Trial Underway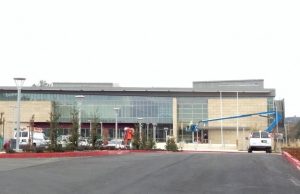 Calaveras County Superior Courthouse

View Photos
San Andreas, CA – Today begins the trial of Dean Payne, a Copperopolis man charged with causing grave injuries to two women two summers back while allegedly drunk-driving his vessel on Lake Tulloch.
At yesterday's final trial confirmation conference, attorney maneuverings were still clearly in play. Presiding Judge Susan Harlan denied a defense motion to continue. Juror questions and trial days were discussed with the court noting that the jurors would be advised that the proceedings may go until Feb. 2.
Among other actions yesterday, Judge Harlan granted one of Calaveras County District Attorney's Barbara Yook's requests made in December, as reported here that will allow the jury to view Payne's boat out of the water; denying the DA's requests to preclude or limit the use of the term "accident" or admit evidence of other crimes or impeachment evidence of the defendant's prior moral turpitude conduct should he take the stand in his own behalf. The judge deferred a decision on a request by Payne's defense attorney Ken Foley for the prosecution to eliminate two specific pictures of the victims from evidence.
As anticipated, Foley filed a motion to suppress Payne's July 2015 video interview with a deputy, recorded after his arrest, characterizing it as an involuntary discussion in violation of Payne's Miranda rights.
Anticipating that motion, District Attorney Barbara Yook on Jan. 12 had proactively requested the court, should it rule to suppress the video, that the prosecution be allowed to play it for the jury if Payne should testify inconsistently from the interview at trial. Yesterday, Yook also filed a follow up motion to Foley's, providing more case history in support of her point that Payne's statements during the interview, if thoroughly voluntary, as Foley claimed in his filing, the information provided would be in compliance with Miranda and admissible if needed as perjury evidence.
Yook, updating her final witness list, replaced a former employee of the Lake Tulloch Owners Association with a current maintenance supervisor, which, according to court documents, she anticipates using to lay the foundation for surveillance videos being used as evidence.