Lake Tulloch Drunk Boating Case Moves Toward January Trial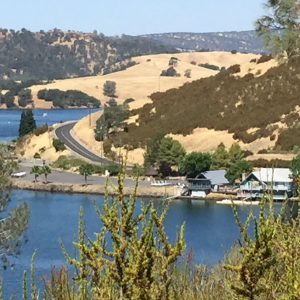 Lake Tulloch

View Photos
San Andreas, CA – As the year is winding down the Calaveras County District Attorney's office is gearing up for a major January trial over a Lake Tulloch drunk boating incident that gravely injured two women.
Legal maneuverings that played out through the fall, as reported here, continued through the winter holiday in the case of Copperopolis resident Dean Payne, who stands accused of several felonies with enhancement charges, all stemming from a July 2016 collision involving his boat and an in-tow inner tube carrying the victims.
This week, Calaveras County District Attorney Barbara Yook filed a motion in limine, which is a pre-trial request seeking a ruling that would potentially allow for the inclusion of specific evidence as well as to possibly obtain some preclusions.
If some or all of these requests are granted, the jury would be able to view photos of Payne's boat as well as before and after photos of the victims; limits would be placed on using the word "accident"; the prosecution could limit the defense's expert witness testimony unless the defense complies with discovery obligations; the prosecution could admit evidence of other pertaining crimes – and/or certain impeachment evidence should Payne testify on his own behalf.
In recent developments, Judge Susan Harlan was assigned to preside over the trial, which has been rescheduled to begin Jan. 17 and is estimated to take ten days. Ahead of that a final trial readiness date is scheduled for Jan. 9 and the final trial confirmation conference set for Jan. 16.
After the DA's office requested that a larger than normal jury pool be called due to the press coverage the case has received, it was determined that two jury panels will be called; one each on Jan. 17 and Jan. 18. Both sides have also submitted lengthy preliminary witness lists; the DA's names 52; the defense 38.