Local Casino Security Help Recover Stolen Vehicle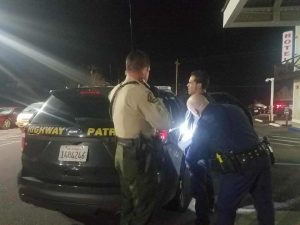 Anthony Acevedo arrest at casino

View Photos
Tuolumne City, CA – A bulletin put out by the Manteca Police Department alerting neighboring law enforcement to a stolen vehicle that could be headed to an area casino pays off as two suspects are arrested.
Security at the Chicken Ranch Casino in Jamestown spotted the 2000 Chevrolet Suburban in the parking lot last Wednesday and notified the Tuolumne County Sheriff's officials. Deputies were directed to the SUV's occupants, 31-year-old Anthony Acevedo and 33-year-old Jenea Harmon both of Angels Camp. A search of the vehicle turned up drugs, ammunition and burglary tools.
The pair was taken into custody without incident. Harmon also had two misdemeanor theft warrants and Acevedo had a felony warrant out of Nevada, but no additional information was released on that warrant. He also was charged with a prohibited person in possession of ammunition as he is a felon.
The SUV was turned over to the CHP who will return it to the owner.