New City Of Angels Official To Take Oath Of Office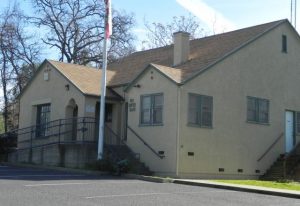 Angels Camp City Hall

View Photos
Angels Camp, CA  — The swearing in of a new City Administrator tops next week's City of Angels Camp Council meeting.
As reported here, Melissa Eads was chosen to permanently replace Interim City Administrator and Town Clerk Mary Kelly, who retired in December. Eads was formerly an executive director for the Calaveras Council of Governments (CCOG).
Among Tuesday's consent agenda items are moves to call for a ballot measure changing the offices of City Clerk and City Treasurer from elected to appointed positions at the statewide June 5 primary election, also adopting some text changes that were recommended by County Counsel. At the same time the council anticipates rescinding a similar resolution already passed. The board is also slated to approve the holding of the city's 2018 downtown Youth Parade in May.
Calaveras Visitor's Bureau Executive Director Lisa Boulton is scheduled to deliver an update covering her agency's past six months of activities. City Director of Planning and Building David Hanham will head up discussion over the council's selection of plans to submit in response to a CCOG call for projects.
Tuesday's meeting will begin at 6 p.m. at Angels Fire House (1404 Vallecito Road).