Calaveras Supes Tweak Cannabis Ban Decision, Pondering Ballot Proposal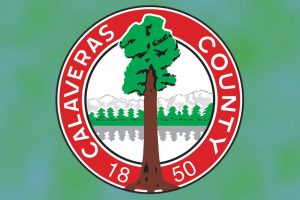 Calaveras County Seal

View Photos
San Andreas, CA — Calaveras County's roiling drama over cannabis continues as the board of supervisors struggle in the stormy aftermath of its 3-2 vote to shut down the industry.
Today while Calaveras County officials are alerting registered growers and the public as to the ramifications of the commercial marijuana ban passed after a tumultuous day-long meeting (reported here), they are holding in tandem meetings to potentially prepare a twin-set of board-sponsored initiatives aimed at reassigning the decision to the voters.
The new ordinance limits the cultivation of cannabis for commercial and medical use to the limits imposed by California State law, which includes cultivating no more than six live cannabis plants per residence. Any cannabis grown within the legal limits of California law must be screened from public view and secured with child-resistant locks. The temporary permits issued under Calaveras County's urgency regulatory ordinance will now automatically terminate within 90 days of the effective date of the ordinance. Growers who were previously allowed to cultivate under the urgency ordinance must restore their site(s) to the former state within 24 months. This includes ensuring permits were completed and filed for any grading or water diversion activities that were conducted.
In Ban's Wake, A Ballot Initiative?
In an interview with Clarke Broadcasting, County CAO Tim Lutz recounts the board's direction to staff following the ban vote, which came after District 3 Supervisor Michael Oliveira voiced great displeasure with an outright ban, stating that such a sweeping decision should be determined by voters. The result of an ensuing discussion and board poll led to a move to have county staff develop two competing measures for the June ballot.
"The question of the ballot measure has been brought up a number of times through the last year, and ultimately, I think that it is the best-case scenario in what has been such a divisive topic," Lutz says thoughtfully. "Unfortunately, by the sake of the citizens' [ban] initiative from the election last year, it really forced the ball back into the board's court. Ultimately, something as controversial…and divisive as this is, is better decided by the residents and the voters."
He speculates that a board-sponsored ban measure would probably be similar or even identical to the ordinance approved yesterday. The other, being a regulatory ordinance, would cover a scope that he says is still to be determined. "When staff brings it back to the board for deliberation, at that point it would get feedback and direction as to if it mirrors what they considered yesterday –- mostly directed by [District 1 Supervisor and Board Chair Gary] Tofanelli…or if it would be broader, such as considerations that the Planning Commission recommended," Lutz explains. After consulting with County Clerk-Recorder Rebecca Turner, who overviewed timelines, Lutz says that Jan. 30 might be the deadline for the board to get a framework so that there would be time for measures to be certified for the election, which needs to happen sometime in February.
A Different Kind Of Ballot Race
"Staff thought it was doable but it is certainly going to be a very tight turnaround," Lutz confides. He adds that success would hinge on the board's ability to agree on what a regulatory ballot measure would look like. Ostensibly, he says it would not be any more restrictive than the strict local rules the board was considering but could not come together on. Among the issues that created yesterday's impasse were firm stances by the board's three already ban-favoring supervisors that would limit grows to very large parcels, requiring considerable setbacks.
As to buzz about a citizens' ballot initiative, which requires signatures and thus a longer timeline, Lutz says efforts that might be underway in that direction, if successful, might more easily qualify for the November ballot. At any rate, as of today the supervisors have three opportunities to further discuss the potential twin-measures as a special meeting is now slated for Jan. 16 and two more regular meetings are scheduled Jan. 17 and 23.
.
"Right now, obviously, staff is regrouping," Lutz offers, an inarguable understatement. "We are having meetings to discuss what needs to come back to the board for discussion points, how we want to structure that, and I would expect that we would have more information in the coming days as we work through those questions."