New Bill Requires Courts To Clear Certain Marijuana Convictions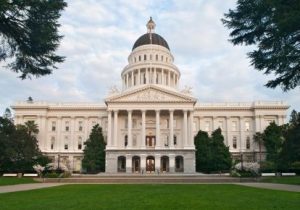 Sacramento Capitol Building

View Photos
Sacramento, CA — Under a newly proposed bill, Californians with certain past marijuana-related convictions will find it easier to, figuratively speaking, turn over a a new leaf.
California State Assemblymember Rob Bonta, a Democrat representing Oakland, today introduced AB 1793, aimed at providing an easier, expedited pathway for residents to have certain criminal convictions for cannabis-related offenses removed or reduced from their records.
The nexus he points to is Proposition 64 – which voters passed with 57 percent approval in November 2016 – as it contains provisions that not only reduced or eliminated many marijuana law violations, it made those changes retroactive, legally entitling those with felonies or misdemeanors on their records to request that courts expunge or reduce those criminal records.
Bonta comments that in his view, the measure is a practical, common-sense bill. "The individuals are legally entitled to an expungement or a reduction and a fresh start and we should give it to them without any further delay or burden," he states.
If passed, AB 1793 will expedite the process by requiring automatic expungement — shifting the administrative burden from the individual directly to the courts.