Columbia College To Fire Up New Apprenticeship Opportunities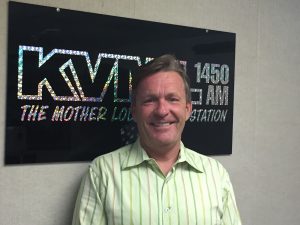 Dr. Klaus Tenbergen

View Photos
Columbia, CA – Just approved plans to blaze a new fire science career pathway from Mother Lode high schools aim to ignite interest towards serving increased related industry needs.
According to Columbia College Dean Klaus Tenbergen, the school's Career Technical Education and Economic Development Department head, this week his office received a formal "intent to award" notification of a two-year grant totaling just under a half-million dollars from the California Community College Chancellor's Office (CCCCO) Workforce and Development Division, which is part of the new California Apprenticeship Initiative.
Aimed at broadening the range of apprenticeship and pre-apprenticeship programs for California workers, once awarded, the local monies are earmarked to fund a Mother Lode community-wide Fire Science Pre-Apprenticeship Initiative program.
A self-described product of an apprenticeship himself, Tenbergen knows firsthand about the benefits of enabling on-the-job training opportunities. Within the past three-plus years that he has served as dean, leveraging key community partnerships he spearheaded three other grant applications that have created apprenticeship paths.
An Apprenticeship Opportunities Leader
"Now we are probably the only college in the U.S. who has very unique apprenticeship and pre-apprenticeship programs in hospitality, fire science, early childhood development and automotive…to provide qualified workers for their industries," Tenbergen enthuses.  These programs are now being implemented in partnership with major hospitality employers, Rush Creek and Evergreen lodges and Black Oak Casino and Resort; early education program providers through Amador-Tuolumne Community Action Agency (ATCCA), Columbia College Child Care Center, Senior-Youth Partnership, and The Resource Connection Early Childhood Programs; and local automotive industry operators.
Tenbergen says the college's latest Fire Science program effort is a timely one, as Governor Jerry Brown recently noted, California no longer has a seasonal fire season but is now under threat year round. "It is just a way of life for us up here and what this [new program] actually does for us at the tail-end is to provide the different fire departments and fire districts with qualified people with their needs to have firefighters on hand to protect all of us," he maintains.
CCCCO's latest call for applications sought proposals for innovative and model outreach education programs. As Tenbergen recounts, it presented an opportunity for creating pipelines geared to raising awareness and interest among high school students and other interested parties of the college's Fire Academy while further strengthening partnerships with state and local fire agencies. The fledgling program now only needs final budget approval from Gov. Brown's office to release the funds, which he expects to come within the next several weeks.
A Longer Funnel For Future Fire Science Pros
The college is expanding its working relationships and gauging needs of local fire agencies and CAL Fire, which currently has the largest apprenticeship program in the U.S. The goal is for students — after completing Fire Academy requirements — to have clear and direct access to essential internship opportunities. Per state requirements, fire cadets must complete either 1,000 hours of unpaid or 500 hour paid internship hours before taking the necessary Fire Marshal's tests.
Tenbergen projects that by February or so more planning meetings will get underway and that by March or April, those interested in hosting or participating in a pre-apprenticeship level workshop can call his office to get onto an email and activities list.
By early next year, hands on demonstrations  and activities using Fire Academy and other equipment will be heading out to local schools and other locations in Mariposa, Tuolumne, Calaveras and Amador counties. Along with its fire agency partners, the initiative has also garnered support from the Tuolumne County's Economic Development Authority and Superintendent of Schools, Mother Lode Job Training and Motherlode Workforce Investment Board.
Program Roll Out Plans
Describing how related activities might roll out, Tenbergen points out, "We will publicize the events and will be contacting high schools directly…to be part of a career fair, job or career activity or part of a class or guest presentation."
He comments, "Most of the kids under career-tech education (CTE) are interested in doing something with their hands and learn best by doing — and so, by us actively doing demonstrations with their involvement — properly gets their interest." As pre-apprentices, participants will have the opportunity to participate in a variety of skills-building workshops and training through different professional agencies at partnering sites, receiving comprehensive training in a range of activities associated with firefighting as well as incorporated exposure towards other "soft skills" development.
For more details, call Dr. Tenbergen's office at 209 588-5142. With regard to Columbia College's other Apprenticeship Initiative Programs, 49 Hospitality Management apprentices registered since January 2017 and its available slots are now filled. This month, 18 Child Development apprentices are beginning their pathway for which applications are still being accepted for 30 remaining slots.