Serious Injury Crash In Calaveras County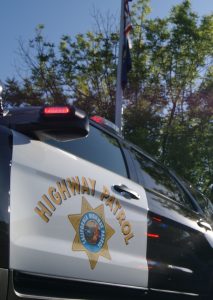 CHP patrol car

View Photos
Calaveras County, CA – The CHP was alerted to an off-rod vehicle accident in Calaveras County Thursday afternoon via Mark Twain Medical Center in San Andreas.
Hospital emergency personnel reported that at around 2:20 p.m. a patient came into the emergency room suffering from injuries she sustained from an off –road vehicle accident that took place in the 4670 block of Morgan Road near Appaloosa Road, between Angels Camp and Copperopolis. Officer Toby Butzler details, "A 13-year old female was riding an ATV and suffered some pretty major injuries, not life-threatening thankfully. Officers responded to the hospital and also at the scene to investigate. No foul play, nothing crazy, no alcohol or anything like that."
Once on the scene, officers talked to witnesses and examined the ATV, which had some damage. It is unclear if the girl was wearing a helmet and officers are still determining an exact cause for the accident, according to Butzler.