Bigelow Agrees To Pay Fine For Campaign Finance Rules Violation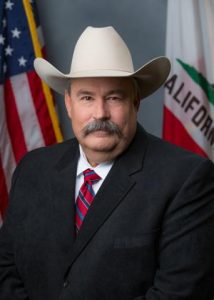 Assemblymember Frank Bigelow

View Photos
Sacramento, CA –A Mother Lode lawmaker is among those who have committed to being fined by a state organization charged with overseeing proper political operations procedures.
According to the Fair Political Practices Commission, Assemblymember Frank Bigelow agreed in talks with the group's enforcement staff to pay a $2,000 fine for using a personal account instead of a campaign bank account to pay nearly $2,200 in meals at restaurants with donors.
Los Angeles Assemblymember Sebastian Ridley-Thomas similarly consented to pay $3,500 in fines for not reporting in a timely manner three of the contributions he received during his 2014 election campaign. The commission qualified the latter decision, maintaining that Ridley-Thomas, who was not an experienced candidate and served as his own campaign treasurer, ran afoul of the rules while relying on a consultant he believed was in compliance with all disclosure rules.
The commission is scheduled to vote Dec. 21 on whether to approve the fines that were agreed to by both assemblymembers; it is also slated to consider giving the nod to $18,000 in fines that Sutter Health agreed to pay for not executing a timely filing of nine lobbyist-employer reports.