McClintock Introduces Bill Aimed At Helping Yosemite Medical Clinic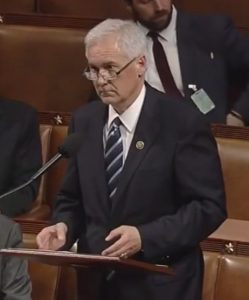 Congressman Tom McClintock

View Photos
Washington, DC — Legislation has passed in the House Natural Resources Committee that would change the funding formula for the Yosemite Medical Clinic in the park.
The bill, HR 3607, was introduced by District Four Republican Congressman Tom McClintock. Passage in the house natural resources committee now clears the way for it to be reviewed by the full Congress.
McClintock made the below speech yesterday before the natural resources committee in Washington, DC:
"This bill addresses a nagging problem at Yosemite National Park involving a medical clinic that has operated in the Valley since 1929.  Like other medical clinics in our national parks, it serves the park and concessionaire employees, their families, and tens of thousands of daily park visitors.
The Yosemite Medical Clinic is a million-dollar-a-year operation, maintaining a full-time staff and sophisticated medical equipment to treat and stabilize any number of serious injuries and sudden illnesses that confront a population of a moderately sized town.
But here is the problem.  Any other medical clinic would be able to use the fees it collects to finance its operations; to plan for amortizing equipment purchases and expansions, and to match its expenses to the revenues it generates.
Not so our park medical clinics.  Under current law, the fees collected by the medical clinic must go directly to the national treasury, and the park must then rely on annual appropriations to replace those funds – with no certainty they will return and no ability to plan long-term improvements.
This bill changes that.
It would establish a separate trust fund in the Treasury — still under the control of Congress — but dedicated to be returned to the clinics that generate these funds in the first place."